The Best Free Sports Betting Tips
Established in 2013, Bets For Today started as a guide to the best betting sites and latest sports betting offers to help bettors place better bets online. 
When you sign-up for our free betting newsletter, you will gain instant access to our hugely popular free racing tips and free football tips.
Our free tips are unrivalled, having delivered a double-digit return on investment percentage for our thousands of happy subscribers.
The newsletter is a spam-free zone and we promise never to share or sell your information.
As a subscriber to the newsletter, you can expect to receive our free tips/previews, information on our own tipsters and 100% honest assessments of third-party betting products/services from around the web.
Get started with Bets For Today and learn the best ways to increase your betting knowledge and profitability.
What You Can Expect at Bets For Today
Welcome to Bets For Today, it's great to have you here and our aim is to help you make your betting, better!  There are several avenues within the site, that can help even the most experienced bettor, improve their bottom line profits.
As you'll have read above, by signing up for the newsletter, you will get access to our free horse racing and football betting tips.  These tips have been running since 2016 and the results have been nothing short of sensational.  They regularly outperform paid for tips from around the internet, so that should be your first port of call.
We also have our own in-house premium tipsters, available for a small monthly fee, with superb discounts available for annual subscriptions.  We value quantity over quality, which means you'll never see 50 sports betting tipsters operating at Bets For Today.  If you've been a punter who has flip-flopped from one service to another, then try our tipsters today and we're sure you'll stick for the long-term.
There are hundreds, if not thousands of betting products and tipster services available online.  It's a true minefield to navigate to the better ones and stay away from those that will destroy your betting bankroll.  Our team of reviewers, look in-depth at betting services, betting software and betting guides and they all have one rule to follow.  Results must be recorded 100% honestly and transparently.  All results are logged as the review progresses and true and accurate results are posted into the review.  If a review turns out to be absolute garbage, we will say so.  If it turns out to be a superb well-run, money-making opportunity, we will say so.  Take a look at our latest sports betting reviews.
Latest Sports Betting Previews
On a daily basis, we have superb insight and betting angles for upcoming horse racing, football, cricket and golf events.  Our racing Nap of the Day & Daily Double run from Monday to Saturday each week.  Football previews are daily and cover all the major leagues and competitions you would expect.  Our cricket coverage mainly covers international test matches, although Big Bash League and IPL fixtures are known to pop-up.  And finally, our golf coverage is on the site by Wednesday each week, analysing the biggest tournament of that week.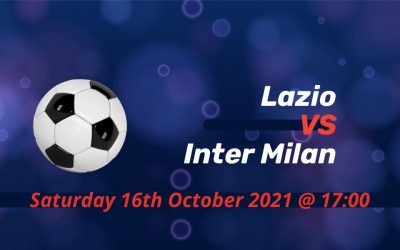 Simone Inzaghi returns to Stadio Olympico as Lazio face Inter in Saturday's biggest Serie A fixture. Both teams started the season with superb form under their respective new coaches. But Lazio struggled since their defeat against the other Milan side with their derby...
Our Most Recent Honest Betting Reviews
There are some great services available on the internet, as well as some absolutely awful ones.  Our 100% honest, unbiased reviews help to shine a light on the betting services that will actually make you consistent profits each month.  Recent reviews are listed below and we've also got a handy full list of approved, neutral and failed  betting reviews.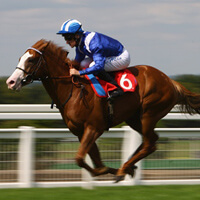 Simplicity Racing Review Welcome to our Simplicity Racing review, where you will see us put this horse racing tipster service from Proofed Tipsters under the microscope for 90 days.  The service is run by a tipster who runs two large companies and a racehorse owner,...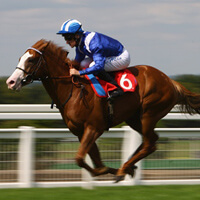 Ron Williams Racing Review Welcome to our Ron Williams Racing review, where you will see us put this horse racing tipster service under the microscope for 90 days.  The service is run by Ron and tips are delivered to our inbox each morning via email.  The Ron Williams...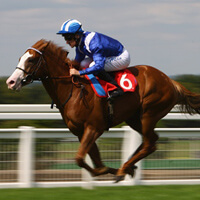 Bet Alchemist Review Welcome to our Bet Alchemist review, where you will see us put this horse racing tipster service under the microscope for 90 days.  An email is sent as soon as selections are available, then all you need to do is login to their website to obtain...
Profitable Betting at Bets For Today
The whole reason this website came about was to share useful information, that can be used to make profits online from sports betting.  Consistent profitable betting is the holy grail for most punters and we genuinely believe there is enough information contained within this site for anyone to improve their betting performance.
There are too many gambling websites offering little other than trying to score commissions by recommending crap products, or by selling betting products that simply do not work.  We aim to treat people like we'd want to be treated ourselves, this is a BS free-zone.  Make sure you connect with the site in whichever way is best for you, be that the newsletter, the podcast or the Twitter/Instagram feeds.
There are some great developments underway behind the scenes and we're confident you'll want to access them when they go live on the site.  A 100% free betting course is well on the road to completion and it will help anyway looking to improve their betting performance and ultimately give the bookies a bit of a bashing.  Connect via the methods above you'll be the first to find out when it's live.