Bets For Today wants gambling to be enjoyable, which means staying in control and recognising the signs if gambling is becoming a problem.
First of all, you MUST BE OVER 18 to gamble, it is illegal to take part in any gambling activity below that age.
This page sets our several methods to help you control your gambling and provides links to well-known support services if the unfortunate event that the need arises.
If you have any concerns about your gambling, the gambling of a family member or friend, then the details below should help. If you need pointing in the correct direction, then please email support@betsfortoday.com and we'll be happy to help.
Responsible Gambling Tips
Only ever gamble with money that you can afford to lose. When you gamble you should assume that money has gone. Think about how you will feel if that money has disappeared. If losing that money means that you won't be able to pay your bills, buy your food etc, then stop. Gambling should be fun and a bet is a way of buying a bit of entertainment for a set event. It should never impact your day-to-day life.
Set a cash limit. Before you gamble, you should know exactly how much you are comfortable losing. Bookmakers allow you to set limits per day, week, month. Set them as they will prevent you from depositing in order to chase any losses.
Never chase losses. Losses are a big part of gambling and although they are not nice, they are going to happen, a lot! Do not try to win back your loss by placing a bigger bet on another event, this often leads to larger losses, which can cause serious problems.
Set a time limit. Before you gamble, you should know exactly how much time you are comfortable losing. Placing bets, playing games on bookie sites/apps all take away your most precious commodity, time! Set a limit on how much time you are prepared to spend at a bookmaker, then do something more productive with the time you've saved.
Take a time out. if you feel that you're spending too much time looking at bookies or that your gambling is not fun at the moment, then you are probably correct. Trust your gut instinct. Use the responsible gambling tools within the bookmaker to turn on a time out, which will prevent you from logging in to place bets for a period of your choosing.
Family and friends come first. The bookmaker is not your friend, no matter how fun their adverts may seem. They exist to take money from your pocket and put it into their shareholder's pockets. Never put betting activity in front of actual connections/activities with your friends and family.
Never gamble if depressed, angry, upset or ill. If you're not in the correct space mentally, whether through a trauma, an argument, a disagreement or even being under the weather, then you're probably not thinking as clearly as usual. If you're not quite firing on all cylinders mentally, then do not gamble, as poor decision making often costs money.
Never gamble when drinking or taking drugs. I know this seems obvious but this can be when serious issues arise. Being under the influence can lead to extreme risk-taking and extreme losses. If you know you are going to have a big day/night out, then consider putting a block on your account for 24 hours to prevent any risky behaviour.
Gambling is not a way to make money. Whilst some people make money from gambling, they are the exception to the rule and very rare. Profitable gamblers are estimated to make up around 2% of all those who bet, but I would say the true figure is much lower. Gambling should be a bit of fun, you are paying for entertainment. When you pay for entertainment at the cinema, your money has gone, you should assume the same when placing a bet.
Get help. If you feel in any way that your gambling is a problem, then get help. You should not be feeling guilty, ashamed or having major worries about your gambling. If you're breaking some of the tips above, then please seek help.
Warning Signs That Indicate Problem Gambling
Lying to friends and family about your gambling results or the amount of time you spend betting.
Betting more money than planned in an attempt to catch up on losses from previous bets.
Committing theft and/or fraud to obtain funds to gamble with.
Increasing your stakes' size as you're not getting the same buzz from your original stake size.
Thoughts constantly being filled with gambling.
Having anxiety, being worried, depressed or feeling guilty about your gambling.
Gambling until you have no money left.
Bookmakers have Responsible Gambling Tools To Help
Each online bookmaker has tools on the site to help you take control and gamble in a responsible manner:
Deposit Limits – Set either a daily, weekly or monthly deposit limit. This is our number one recommended tool to do whenever you open a bookmaker account. Set a limit of an amount you are comfortable losing. You can always adjust the amounts later after setting them.
Self Exclusion – Set a long time period to take a break from gambling. Choose your length of time, months, years or permanently. You won't be able and
Time Out – Similar to the self-exclusion, but for a shorter length of time. Choose to step away for a day, a few days, a week etc.
Reality Checks – Get alerts that pop up and tell you how long you have been gambling for. Set a time you want to gamble for and set and alert and when it pops up, step away.
Account History – View a report to see exactly what bets you've placed and how much have profited, or lost in a set period. If all the information is not available to view, then contact the bookmaker for a detailed report.
How to block Bets For Today
If you're moving away from gambling and you don't want to receive or view any information from us again, then we're happy to help:
Leave our mailing list – At the bottom of every mailing list is an unsubscribe button. Click that to unsubscribe immediately. You can also contact us here to make sure you're deleted.
Blocking our site – There are many bits of software which can help you from viewing certain websites. These include, but are not limited to: Gam Block, Cyber Patrol, Betfilter, Net Nanny, and Optenet WebFilter.
Block our Tweets – Email us anonymously here to get with help arranging a block.
I have undertaken a qualification to help understand the problems and signs associated with problem gambling and through the years I have also helped signpost many people to get the help they need.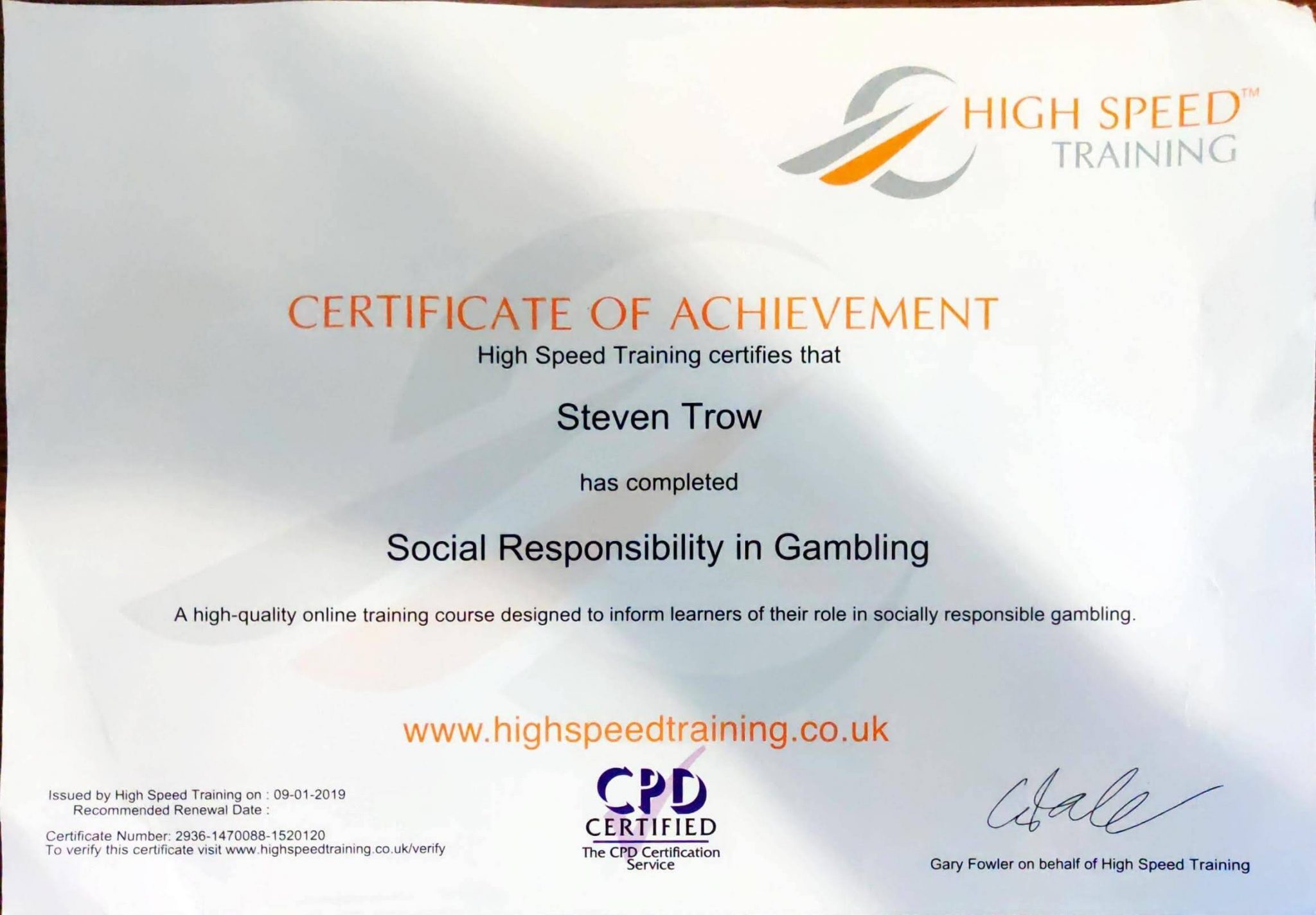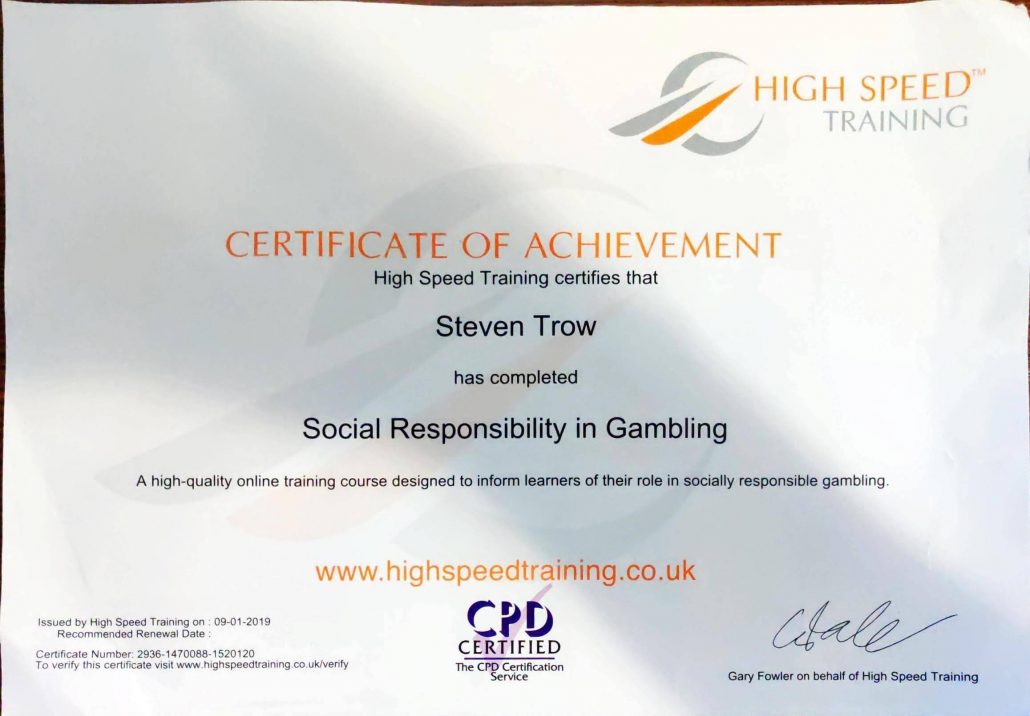 Getting Professional Help
If your gambling becomes a problem, then it is imperative that you seek professional help. You may feel alone, but these charities and support services have seen and heard similar stories a thousand times.
They understand how you're feeling, what the despair feels like and more importantly have mechanisms to help you move away from gambling and regain control.
On this site, we have links to lots of different bookmakers and we have a social responsibility to state that it's not always rosy when betting, problems can and do occur, even for the most circumspect of bettors.
The services below are there to help, you are not alone!
BeGambleAware
They offer free, confidential help and support to anyone who's worried about their – or someone else's – gambling.
Click here to visit BeGambleAware
Gamblers Anonymous
Gamblers Anonymous is a fellowship of men and women who share their experience, strength and hope with each other so that they may solve their common problem and help others do the same. This site offers various aids for the compulsive gambler including a forum, a chat room, literature and most importantly a meeting finder.
Click here to visit Gamblers Anonymous
Gambling Therapy
Gambling Therapy is a global service offering free practical advice and emotional support to anyone affected by problem gambling
Click here to visit Gambling Therapy
GamCare
GamCare is a charity which provides free information, advice and support for anyone affected by gambling harms.
GAMSTOP
GAMSTOP is a free service that lets you put controls in place to help restrict your online gambling activities.
Gamban
Gamban is a service that allows you to block access to online gambling on all your devices.
Safer Gambling
A Gambling Commission service, offering helpful guides on how to stay safe and gamble responsibly.
Click here to visit Safer Gambling
National Gambling Helpline
GamCare operates the National Gambling HelpLine via web chat, providing information, advice and support for anyone affected by problem gambling.
Phone for free on 0808 8020 133
Gamvisory
Aimed at employers helping employees who have issues, Gamvisory offers a unique Employee Assist Programme that has been developed through firsthand experiences of disordered gambling harm.